Las Vegas Sewer Cleaning Service
SewerCleaningServices.com presents LV Restoration & Plumbing as your Las Vegas Sewer Cleaning Service expert! If you're looking for Las Vegas sewer cleaning, Las Vegas drain cleaning, or Las Vegas hydro-jetting, look no further than the true professionals at LV Restoration & Plumbing.
LV Restoration & Plumbing
702-255-8700
LV Restoration & Plumbing is professional, prompt, and always friendly. As a full-service residential and commercial Las Vegas plumber, we can handle all of your Las Vegas plumbing, sewer cleaning, and drain cleaning needs.
Las Vegas sewer cleaning
Las Vegas drain cleaning
Clogged pipes
Blocked pipes
Overflowing toilets
Toilet clogs
Slow drains
Las Vegas Plumber
In addition to Las Vegas sewer cleaning, we are a full-service plumbing company:
Residential and commercial plumbing services
Emergency plumbing services
New plumbing construction
Plumbing fixture installation and repair
Toilets, showers, tubs, faucets, and sinks
Kitchen and bathroom remodeling
Water heater replacement and repair
Sewer repair and sewer replacement
Gas line installation and repair
Water leak detection and repair
Water damage restoration and repair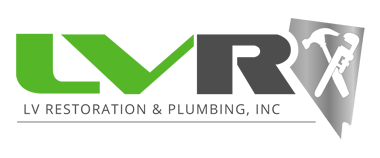 500 N. Rainbow Blvd, Ste. 300
Las Vegas, NV 89107
License #:
C-1 78898
We offer sewer cleaning service in Las Vegas, NV and surrounding areas:
North Las Vegas NV, Boulder City NV, Henderson NV, Blue Diamond NV, Bunkerville NV, Enterprise NV, Paradise NV, Spring Valley NV, Summerlin South NV, Sunrise Manor NV, Whitney NV, Winchester NV, Arden NV, Sloan NV, Summerlin NV, Vegas Creek NV, and Surrounding Communities.